We are convinced that business success is based on
YOUR CHALLENGE IS OUR DRIVER
ITS focused his investment on hardware, software and data technologies.
Recently, ITS had invested in book and fashion industries.
Our aim is to support innovative projects, change traditional mind-sets and create long-term value.
We have invested more than 100 million euros since 2012.
This means that we ideally invest at seed/series A stage in rounds from €500,000 to €5 million.
ITS focuses on tech investments, backing startups that create value through software, hardware and data.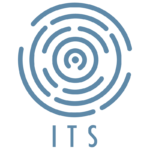 Head Office Luxembourg
1A, rue Jean Piret
L-2350 Luxembourg
Post Box
Boîte Postale 351
L-2013 Luxembourg
Office
11 Bd Prince Henri
L-1724 Luxembourg